FREQUENTLY ASKED QUESTIONS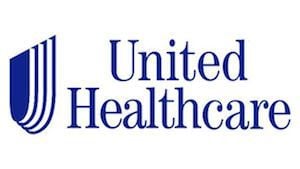 We accept Regence, Premera, Most BCBS plans, and United. If we do not accept your insurance plan, we would be happy to walk you through the steps to complete a reimbursement request.
We are contracted with Regence and Premera
In order to expedite reimbursement from insurance companies, all patients must present their co-pay at the time of service. Village Family Clinic accepts cash, check, debit card or Visa/Mastercard payment. Checks should be made out to "Village Family Clinic". Inability to provide the co-pay at the time of service may incur a $10 service charge.
All account balances must be cleared, prior to scheduling an appointment.
We offer a 20% time-of-service discount to our self-pay patients.
We recommend contacting us via the patient portal, or through e-mail. It is much more efficient for us to respond to non-urgent messages electronically, and we can ensure a quicker response time if you submit any inquiries you may have through the portal.
All paper forms, (504 forms for school, etc) need to be submitted for completion during an appointment. Any form submitted at a time other than the office visit should be given three business days for completion. Forms that are required with less than three business days to process will incur a $30 expedited form completion fee.
Medications:
IF YOU HAVE BEEN SEEN WITHIN THE PAST 3 MONTHS: We ask that you contact your pharmacy first if you have been seen within the past three months and require no changes to your medication. If the medication that you need to refill is a controlled substance, it will not be visible online, or through an automated phone system. You must call and ask your pharmacist to look up the prescription saved to your account.
Please allow us 48 hours to refill all prescriptions.
Kristina Garrido does not prescribe medications over the telephone. It is just not good medicine, and requires a medication check appointment every three months. Routine refills and medications called in after a recent appointment are the exceptions.
Appointment prices vary. based on duration and complexity of the visit – here are our general price ranges.
New patient: $188-$270 (20% off if paid at time-of-service)
Office visit follow-up: $136-$170 (20% off if paid at time-of-service)
Skype visit: $96-$120 (20% off if paid at time-of-service)
Kristina is happy to treat patients ages 12 and older. If your child is under the age of 12 but has already received a diagnosis from a mental health professional, please contact us with detail and Kristina will make a decision on a case-by-case basis.